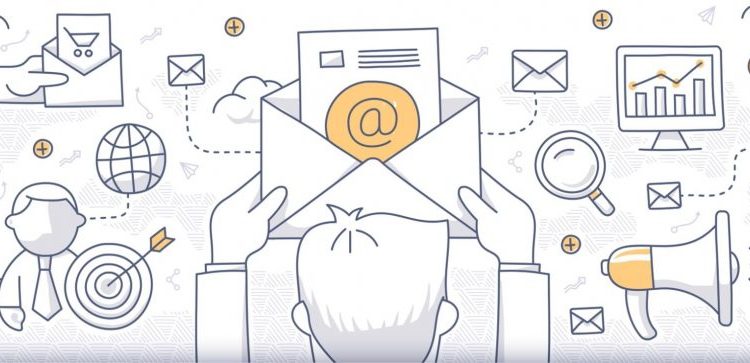 Top 21 Email Marketing Trends in 2017
'Email Marketing is dead' is an old myth.
Do you know that for every dollar spent on email marketing today, an average of  $44 dollar return on investment is realized?
The statistics don't lie.
This proves that email marketing is far from being dead.
The fact is, email marketing still works as one of the most powerful marketing tool to reach out to your customers.
The best part is – despite being just 5 years away from becoming half a century old and yet email marketing is still evolving like any other new technology.
However, it's obvious that doing email marketing right is much tougher now.
As a modern marketer, you should distinguish the value of email marketing compared to other marketing tools otherwise you're going to leave lots of money on the table.
For many marketers, email marketing is not effective anymore.
However, the industry trends and various recent research and studies prove otherwise.
Don't forget that the email marketing is all about sending the right message to the right people at the right time.
Rest are mere details.
Here are top 21 email marketing statistics with sound recommendations that prove the worthiness of email marketing for modern marketers.
Compiling these top 21 email marketing statistics have not only helped me explain the deep insights on email marketing but also convey what's happening right now on email marketing front in 2017 and beyond.
So, let's dive in and see what is happening in email marketing industry and how you can leveragethese email marketing tips to your advantage.

E-mail users are increasing day by day. Future is also saying the same.
With Facebook boasting over 1 billion active users and Twitter boasting 255 million, people might think that social media is the biggest marketing channel.
However, these numbers falls short compared to email numbers.
The number of people using emails are going to increase always.
That means not just your existing but even future customers are going to be available on email.
And that makes email as an important channel for brands to reach out to their customers.
Your customers are waiting for you to reach out to them – are you?
Demand and supply both go hand in hand.
Same can be said about email marketing users and the email marketing software solutions.
They're increasing day by day.
Some of them (mentioned below) are really effective for running great email marketing campaigns.
Mail Chimp, GetResposne, SendinBlue, Campaign Monitor
Email Marketing remains a growing, go-to channel for marketers and continues to deliver strong ROI and value for marketers.
Revenue from email has also improved year over year thanks to the growing size of the email user base and market penetration.
However, it's not getting easier to achieve this higher ROI for all marketers.
They must be ready to adapt faster to changing email marketing trends as industry best practices continue to evolve.
Another hard-hitting fact that can reaffirm marketers' belief in email marketing.
Without doubt, you can too become among those marketers whose primary revenue source is email marketing.
Just do what is needed.
Focus on delivering contextual e-mailers and learn how to track and measure email marketing campaigns.
Video is going to be huge in 2017.
All social channels are betting big on videos.
How can email marketing lag behind?
The fact is – it hasn't.
As the number shows, video rocks in the world of email marketing too.
So start integrating videos as a critical component of your email marketing strategy.
People love discount and offers.
Yes.
People like to get promotional emails – that too at regular frequency.
However, that's not all to it. It's more than that.
You add relevance to your promotional emails and customer will love such emails.
On the contrary, take out the relevance and they will become unwanted, useless spammy promotional emails.
For example, if you offer a 15% discount code on your customer's birthday or marriage anniversary, it may encourage the customer to buy something from you as the occasion calls for it.
Got the point? 🙂
Email is Our Oldest Social Network Channel.
It's a social era.
In my opinion, social lies at the core of everything we do.
Therefore, it becomes much more critical in email marketing.
So, adding social sharing buttons to your email messages can directly impact your click through rate positively.
Allow your readers to share the emails they love to read.
Position the social sharing buttons strategically within email message to encourage readers to share the message as their peers might be interested in similar kind of content.
Email marketing has multiple purposes
You can leverage email marketing for sending promotional content, selling your products, educating the customers, sending company newsletter and welcome series emails.
This proves the worth of email marketing for modern businesses.
Choose your main marketing purpose and adapt your e-mailer accordingly.
Go for 'Opt-in' Email Marketing
'Opt-in email' provides the user to choose whether to receive email.
Without obtaining permission before sending email, the email is unsolicited bulk email, better known as 'spam'.
You can eliminate the chance of being spammed by building your opt-in email database list.
At the same time, opt-in email marketing not only helps you get customers' permission but also, it's a sign that you're sending email campaigns to people who really want to read your emails.
Opt-in email marketing advantages:
Maintain your brand reputation
Tell customers that you respect their privacy
Help you find people who wants your product
Give you more information about your customers
Allow you to segment your customers and target them properly
Build long-term, trust-worthy relationships with customers

Strike when the iron is hot and get more ROI from your email campaigns with triggered emails.
Trigger emails are nothing but automated emails which are sent based on specific pre-determined events like when an email recipient:
Why do Triggered Emails Work So Effectively?
It's no rocket science.
Triggered email marketing works because they are sent automatically at the right time with the right message for the right person.
Moreover, triggered email marketing is swift in engaging the customer at the right moment – just when customer is thinking about your email or the product.
Benefits of Triggered Email Marketing:
Increases brand relevance
Increases customer engagement
Increases operational efficiency
Increases customer loyalty
Dear Email Marketers,
Embrace the Mobile or Die!
People have shifted away from desktops to mobile when it comes to opening emails.
Email marketers just can't afford to ignore smartphones and tablets.
That means email marketers must revolve their email marketing strategy around mobile devices as mobile is the key to driving more opens, clicks, and revenue for your business.
You can use mobile-ready email templates or use coding skills to develop a mobile friendly email campaign.
Shorten the email subject line (keep it under 30 characters) so that it fits the reader's mobile screen easily.
According to a recent MIT study, the average size of an adult index finger is between 1.6 cm and 2 cm, which translates to between 45 x 45 px and 57 x 57 px on a mobile device. (Source: Campaign Monitor)
This explains that the button size should be bigger for mobile touch readiness with 57 X 57 pixel.
Once you have optimized your e-mailer for mobile device then ensure that the landing page is also optimized for mobile and tablets. Once users click on a button, they should see a landing page that renders properly on their devices.
Also, don't forget to track the customers' consumption of your email campaigns – on which device they see your email more?
Having a "mobile-first" email marketing strategy will ensure that your emails are reaching to your target audience.
Write Personalized and Catchy Email Subject Lines
Our email inboxes are overloaded with emails competing for recipient's time and attention.
So how does a recipient differentiate the important emails from the unimportant one – by reading the subject lines.
Don't forget that your subject line is your first and only real shot at recipient opening your email.
Here are some of the key things to keep in mind when writing email subject lines:
Use a person's name as sender
Offer some value for them
Avoid misleading or making false promises
Don't tell them all what lies inside
Go with action-oriented words
Create a sense of urgency
Leads, leads, and more leads. That's what we all want. No?
All things considered, email marketing helps you get them in abundance – provided you know how to run a high-performance email marketing campaign.
Make your email campaigns interesting with engaging subject lines, hard hitting headlines, relevant imagery, social sharing links, and engaging content.
Of course, that's one part of the game.
More importantly, you should know how to define a lead for email marketing channel.
Moreover, lead generation from email marketing can be in different forms – free trial sign-up, filling out a form on your website, download an e-book, subscription and /or product purchase etc.
Mass marketing is dead. Long live personalization.
No doubt, email marketing with contextual and personalized messaging will get you much better results – impacting both open rate and click rate positively.
And personalization is not all about addressing your customer by his first name.
Moreover, it's about right timing, right message mapping the customer journey and the sale life cycle.
Don't forget – all buyers are not same.
As a matter of fact, they are different people with different motivations.
Hence, you can't treat all of them in same manner.
List Segmentation is an easier yet effective way to simple but extremely effective improve open and click through rates.
List Segmentation Matters in Email Marketing
You don't need to be a great marketer to segment your list. A right mix of common sense, creativity and relevant data insights can help you make the right segmentation.
List database can be segmented based on the following parameters:
Position in the Sales Funnel
Website Browsing Behaviour
Email Marketing Budget is on the rise.
As a matter of fact, marketers expect great ROI from their email marketing efforts. Hence the email marketing budget is also going to increase across industries.
The ever-increasing popularity of email marketing is encouraging marketers to consider increasing their email marketing budget.
Furthermore, The cost of running an email marketing campaign is much lower compared to print ads, direct mail promotions, PPC ads, Social Media Paid ads, or television ads.
With proven higher ROI from email marketing, it's recommended to increase your marketing budget for email marketing.
One size doesn't fit all.
Admit or not, we all love personalized service.
Wherever we get it, we appreciate the service and remember it as a good experience.
And, it doesn't matter what type of business you run, personalization can make a difference.
That's why, personalization wins always.
So, without doubt, personalized email messages gets higher open rate and click rate.
Despite that, most of brands fail to personalize their email marketing campaigns. It's high time they start talking to their customers one-o-one in a personalized manner.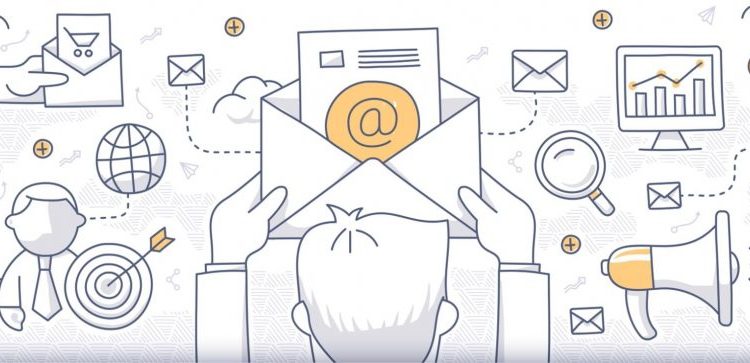 Marketers have an analytical mind.
Above all, they love to analyse the marketing data to gather insights and measure the ROI for their marketing efforts.
And, email marketing is one marketing tool that is the top / best source for analyzing their data analytics.
Moreover, email marketing campaign performance is easy to measure and highly tangible – making it marketers' favorite tool to measure their email campaigns.
What are abandoned cart emails?
'Abandoned cart' emails are sent to customers who have added products to their cart but failed to check out.
There might be different reasons for not completing the sales – the website crashed, process was complicated, OTP wasn't delivered on time, session got expired, or client moved to some other website during the checkout process.
The Situation
A study shows that 68% of online shopping carts are abandoned before the customer completes a sale.
Of course, this is a BIG number. It means that your actual sale may only be one third of what it could potentially be.
How To Solve This
To fix this problem, you should send emails to persuade all cart-abandoners and encourage them to again come back to finish the purchase.
As evident from the research, such emails have a very high open rate – 40.5%.
So, you must set up personalized 'abandoned cart' follow up emails for different products, and send it to potential buyers who didn't completed the purchase with right call to actions and some discount offers too.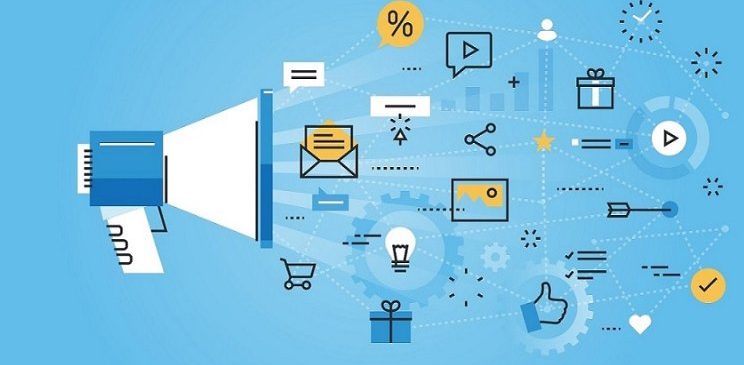 E-mail marketing is one of the most rewarding component of a marketer's digital marketing strategy.
Without doubt, email marketing is most effective tool compared to social media, Google AdWords and direct mail.
Therefore, ignore it at your own peril.
If executed with right expertise and relevant messaging, email marketing can deliver great ROI.
Yes.
You've sent an email and one of your prospect has opened and clicked on your email.
You've engaged your customer.
Now what?
This is the moment when you can send another 're-targeting email' to the engaged customer and bring him closer to conversion.
But send this first re-targeting email within first hour of the first engagement.
Wrap Up
All things considered, email marketing is a powerful marketing tool that can generate lots of branding and qualified leads for your business.
In my opinion, I have explained top 21 email marketing trends that will help you execute your email marketing strategy in much better ways.
In conclusion, start implementing these email marketing tips for your email marketing campaigns.
Let's send emails which your customers won't be able to ignore.
If you're looking to get started with an email marketing campaign, or want to enhance your email marketing performance in terms of open rate, click rate and much more, we can help.
Ultimately, I hope you have learned some of the effective email marketing tips from this article to generate highly targeted email marketing campaigns for your brand.
Are you now ready to implement these tactics and optimize your email marketing campaign performance?
Share your experience after leveraging these tactics and how did it improve your email marketing campaign performance.
Above all, provide your feedback in the comments section below or tweet me @iamnitinmalik.