Growth Hacking: 10 Proven Growth Hacks in 2017
'Growth Hacking' is THE LATEST BUZZWORD in digital marketing world.
Especially for start-ups, growth hacking has to be an integral part of digital marketing strategy.
After all, for a start-up, every penny, every dollar counts.
As a matter of fact, growth hacking has enabled start-ups to differentiate themselves from their big competitors.
However, growth hacking and marketing are two different concepts.
Growth hacking is focused on different challenges and leverage altogether tools to make it work.
In simple words, growth hacking refers to a set of both conventional and unconventional marketing experiments that lead to growth of a business.
Technically, growth hacking is a process of rapid experimentation across marketing channels and product development to identify the most efficient ways to grow a business.
Here is a quick list of 10 growth hacks that can help you scale up your marketing ROI faster.
Growth Hacking Tips
Growth Hacking Tip #1: View 100 People's LinkedIn Profiles a Day
For a start-up, brand visibility is not easy to come.
Thinking how to do that?
Head…meets desk.
My advice: Use LinkedIn smartly.
Start viewing 100-150 LinkedIn profiles (your target audience) every day.
This will help your brand get noticed by your prospects faster than any other possible way.
You can make this process faster by using the Chrome extension Linkclump to save precious time and view multiple profiles at once.
Also, this extension will allow you to open multiple links in one quick go.
Use your mouse to select all the links you want and they will open up in new tabs. It lets you open, copy or bookmark multiple links at the same time.
Overall, I find Linkclump easy-to-use and wonderful way to open or save lots of links. Use it on LinkedIn to view several profiles at once and get noticed.
Growth Hacking Tip #2: Use Exit Intent Popups
You make lots of effort to bring visitors to your website.
They come, browse a bit and then leave.
Think about it.
Won't it be great if you try to hold back visitors who come to your website before they take a decision to never return back?
It will be awesome.
That's where exit intent comes into the picture.
The term 'exit intent' has been getting popular in online world – especially in the E-commerce world.
Exit pop up uses Javascript and the web browser to track the movements of a user so a special offer or opt-in form can be displayed when they are about to leave your website.
You can hold back visitors from leaving thus reducing the bounce rate and turn your site visitors into leads with exit pop ups. This is especially effective for ecommerce companies.
Go ahead and use it because you have nothing to lose.
Growth Hacking Tip #3: Automate Tweets and Facebook Posts Using IFTTT
IFTTT stands for 'if this then that'.
In other words, IFTTT is a service that enables you to set up triggers that cause actions to automatically happen.
You can use IFTTT to automatically publish a tweet of your latest blog post as soon as it's published. You can include retweets and replies.
Also, IFTT is integrated with Google Drive, which means you can populate a drive spreadsheet with Tweets / FB posts that contain certain key words.
Growth Hacking Tip #4: Keep Repurposing Your Old Content
Repurposing is taking content, research, and ideas and finding multiple ways to reformat and reuse them.
So, re-purposing your old content is a fantastic way to increase your content longevity and maximize your brand visibility.
A solid content repurposing strategy is key to gaining advantage over your competitors.
Eugene Cheng got his content repurposing game right on Slideshare.
And, he roped in over 10,000 subscribers by increasing the views on his slides.
So, what are you waiting for?
Revive all of your old content (especially from blog) by repurposing content as Webinars, Videos, Infographics, Presentations, Podcasts, Social posts, Guest posts, Slideshare presentations, email courses and e-books and more.
It may work something like this:
Create a long form blog post on a relevant topic in your niche.
Repurpose resonant talking point from blog post into an email marketing campaign.
Pick out important points from blog post and e-mail marketing campaign for social media posts.
Bring out the facts and insights form the blog post and convert them into an infographic.
Build a Slideshare Presentation from the same insights.
Convert this presentation into a video and share it on YouTube.
Pick your 5-10 blogs on one topic and convert them into one e-Book.
Re-use the content again for Medium.
Repurpose once again for Instagram update with visual elements thrown into the mix
Idea is to pick a topic that can resonate with your audience on different online channels with you target audience.
Above all, you should be able to create an integrated content repurposing workflow that helps you stay on the top of mind of your target audience and get more value out of it.
Growth Hacking Tip #5: Cover an Industry Event
Create content around a current big event in your industry and share it on social media.
Therefore, mix it with your own opinion or point of view and don't forget to tag the conference / speakers to get more exposure.
Source: Moz
Live event coverage is a good way of engaging your audience.
But you must be really good at encapsulating the event theme and how to relate it with your own opinion that gives a unique perspective to the topic.
You can also create lots of post-event recap content.
Try to bring out the nuances of the event theme, what was discussed, what were the trending topics / hashtags, and talk about the key highlights from the keynote speakers.
Growth Hacking Tip #6: Add a Negative Statement to Close a Popup
Using a typical 'X' for closing a pop up can make you leave lots of money on the table.
Rather than just having an "x" to close a popup, use a negative statement that is highly conversational and makes people reconsider your offer.
Be smart while showing a negative option as a call-to-action button.
The other thing you can do is creating a negative call to action where a negative effect is implied by not converting.
Below are few examples of how to use a negative statement on a popup.
Growth Hacking Tip #7: Use the Moz's open site explorer to find out your competitors backlinks
Building relevant authority backlinks to your website is not an easy task.
But how to figure out which backlink should be targeted at with utmost priority?
You can find out the PA (Page Authority) and DA (Domain Authority) of backlinks source. However, the easier and best way to know the desired set of backlinks is – spy on your main competitors' backlinks source.
It's like your competitors did all the hard work to determine the right backlinks strategy and now, you're going to make the most of it smartly.
You can use some free and paid tools to find out the total number of backlinks and source of those backlinks for your competitors.
Using these tools, you can quickly learn about your competitors' backlinks.
Moreover, you can conduct a link profile audit on your competitors' sites to find out exactly which links are helping them the most.
Then, start working on a strategy to get the same backlinks.
Growth Hacking Tip #8: Use lead scoring
Use lead scoring to rank your leads to determine their sales-readiness.
Above all, this will help you to segment your sales funnel better and see who your most prepared leads are by aggregating the positive actions they take toward buying, and representing all those actions with flame icons next to their name.
As a matter of fact, leads can be ranked based on past behaviour- demography, browsing history, page views, webinars attended, eBooks downloads, etc.
Furthermore, you can add a specific score to each action of your prospects. For example:
Positive attribute:
Add
1 point for each Facebook Like.
2 points for each emailer clicked.
3 points for filling an inquiry form.
4 points for each eBook download.
5 points for each webinar sign up.
Negative Attribute:
Remove
1 point for wrong industry.
2 points for company size.
3 points for visit to career page.
4 points for no activity for a long time.
5 points for each email opt out.
Besides, follow the Lead scoring best practices to use it to your advantage.
Growth Hacking Tip #9: Progressive sign up forms
In general, you ask users to fill up an inquiry form with minimum 4 to 6 fields at one go.
Not to mention, some of these forms are very long, having 7 to 15 text fields.
For example, what is the first thought that comes to your mind when you see a form like this?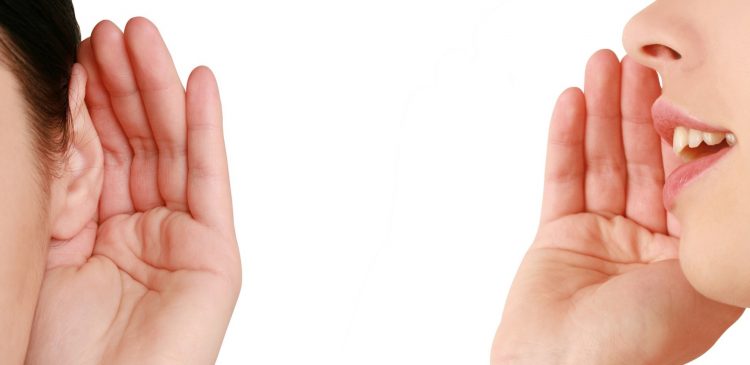 In a word: FACEPALM.
'Why?,' you may ask.
Answer is simple.
By all means, long forms create frictions in the mind of your online visitors.
In other words, looking at the form above, it's obvious that you have done everything to scare the S**t out of your visitors.
In reality, i advise you to do everything and anything that reduces friction for a user to get started with your inquiry form.
With that goal in mind, this can be done by using progressive bar-enabled sign up forms.
First, divide the inquiry form into a multiple step progressive approach – each step showing one or max two questions.
In my opinion, sign up forms with 'Progressive Bar / Steps Left' make an informative and honest UI.
To sum up, the 'Progressive Bar' and/ or 'Steps Left' pattern will show a user how far they have come through a process, and how many steps are left.
As has been noted, using a progressive bar approach can improve your conversion rate by a whopping 15-20%.
Growth Hacking Tip #10: Track Your Emails
Generally speaking, smart marketers leave nothing for guesswork.
Then, why ignore the emails that you send to your prospects.
Henceforth, you must know what happens to your emails once you click 'Send'.
All things considered, you can use some of the most reliable and best email tracking tools – both free and paid.
In my opinion, You should using these tools to get instant alerts about who opens your emails using which device at what time, clicks on which links.
Also, it tracks how do they browse the attachments and how much time a viewer has spent on a specific page or slide of the attached document or presentation.
It's important to realize that many of these tools can be used by having a Google Chrome extension.
Moreover, when creating a message, you can choose to track—or not track—each email.
Another key point is – you can even choose to have it automatically loaded into the CRM software that you use.
Wrap Up
As a matter of fact, growth hacking is a combination of art and science.
And, science is about the tools and the art is about how to use it.
So, start making the most of the growth hacks to spur up your business growth.
With this intention, I have explained 10 growth hacking tips in this blog post that can help you compete with bigger brands efficiently and grow at much faster speed.
So, now you know fair amount of growth hacks and how to leverage them effectively.
Are you ready to use these growth hacking tips?
Do you currently use any of the growth hacking tips discussed in this article?
Which of the growth hacking tip you have found the most effective?
Not to mention, share your experience after trying any of these growth hacks and how did it improve your overall marketing performance.
Above all, provide your feedback in the comments section below or tweet me @iamnitinmalik.