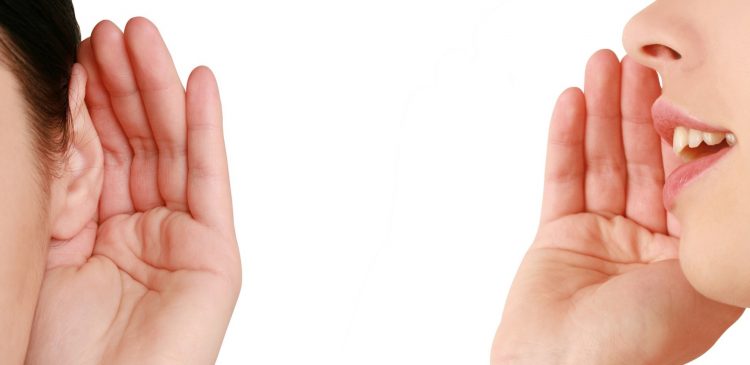 20 Brilliant Digital Marketing Quotes Takeaways to Implement in Your Marketing Strategy
Marketing has evolved a lot in past one decade.
You admit it or not, today marketing is all about doing something innovative, creative and inspiring.
And inspiration is always in shortage.
So, I've crafted a list of 20 amazing digital marketing quotes from some of the best minds in the marketing industry and outlined key takeaway from each of these inspiring quotes.
Here goes my curated list favorite marketing quotes:
Key Takeaway:
There is a difference between 'telling' and 'showing'. And this is clearly distinguished by doing 'marketing' and 'content marketing'.
For people, marketing is about 'being sold to'.
And no one likes ever to be sold to.
With content marketing, you can deliver good content that helps them make good decisions.
According to one study, 70% of consumers prefer to learn about companies through articles instead of advertising.
So, find out your customers' needs first and create quality content around those specific needs. Make the content marketing an integral part of your overall digital marketing strategy.
Key Takeaway
Make your marketing playful, enjoyable and insightful.
Yes, it's possible to do such marketing.
'How to do it?', you may ask!
Try to make your marketing a mix of the following:
Useful + Enjoyable + Inspiring = Great Marketing
Help them know that you understand their side of story very well.
Don't tell what you do but share what can you do for your customers.
Create content that solves your customers' problems in enjoyable manner as well as empower and inspire them to take an informed action.
In simple words, convince people on 'Why' first, 'What' will be sold automatically.
Key Takeaway
Learn to stay relevant in modern age.
This is my favorite quote coming from Gary.
For the uninitiated, Gary Vaynerchuk is a highly successful entrepreneur and an intensely passionate public speaker.
According to him, most of us don't market in the year we live in.
Many of them are marketing like 2009, some of them like 1999 and a rare few of them are marketing like 1980 even today.
Most of marketers stay one step back while they should be one step ahead of the trends.
Making a Facebook page in 2007 might have been a good marketing decision but today it's nothing special.
In 2017-18, mobile and video marketing is going to be big.
And social media platforms that are betting big on video are: Facebook, Snapchat and Instagram.
All these channels are used by customers more through mobile and people consume lots of video content on these channels.
Got the hint?
Make more videos and stay active on relevant social channels through video content.
Key Takeaway
The biggest risk is not taking any risk.
In a digital world, where dynamics are changing very fast, being unimaginative won't help the marketers.
I agree, it's difficult to pin point what exactly might work but that's where experimentation helps.
And experimentation can be in different forms.
They don't need to be wholesome but they may work in minor doses also.
You may choose to use different marketing tools.
You may choose to focus on more relevant parameters.
You can alter the way you track and measure your marketing efforts.
The key point is – keep experimenting and innovating in small measures and you'll see the difference.
Let's understand this with a real-life example:
Company: Electronic Arts (EA)
Their Goal: Increase Revenue
As EA arranged to release the new game of SimCity, they released a limited time offer to drive more game pre-orders.
The offer was displayed as a banner on the top of the pre-order page.
While many site visitors were seeing the promotional banner, it's large size moved the actual call-to-action button down on the page.
Their team hypothesized that simply moving the call-to-action higher on the page by changing the way the promotional offer was displayed could drive more purchases and increase revenue generated from SimCity.com.
They chose to test some different alternatives to perceive what plan or design would drive more income.
The test prompt some extremely astonishing outcomes:
The variation with no offer informing at all drove 43.4% more buys. Turns out customers simply needed to purchase the game – no additional motivating incentives essential.
A great many people trust that direct promotions drive buys, however for EA, this ended up being false.
A/B Testing gave them the data expected to amplify income in a way that would not have been generally conceivable.
Case Study Source: https://blog.optimizely.com/2013/06/14/ea_simcity_optimizely_casestudy/
So, it's obvious that the best way to discover what may really work is to experiment with your marketing.
There are no certain win equations – every technique is unique in relation to another.
It's about blending and coordinating until you locate the most material ones and executing them appropriately.
Simply don't be afraid to experiment and innovate.
Key Takeaway
All brands want to ensure that they can furnish their customers with awesome experiences.
But for that, first they should be able to find out about you.
Every customer journey starts with an online search. Did you know:
89% of B2B researchers use the internet during the B2B research process.
71% of B2B researchers start their research with a generic search.
On average, B2B influencers do 12 searches prior to visiting a specific brand's site
Source: Think with Google
When Google says 'generic search', it means, they're looking for product first, not for you.
And surprising fact is that B2B customers start their search journey form their mobile.
Source: Think with Google
Right off the bat, you have to place yourself in their shoes.
Start anticipating what your prospects might type in to find about your industry and / or products.
All your other marketing efforts will be futile, if you are not good at this.
Therefore, if you really want to reach out to the targeted B2B customer base, you should be available on the first page of Google when your customers search for you.
And being on the first page is not all about SEO only.
SEO is just on part of the game.
It's more about delivering the relevant content about their queries whenever they search for you.
So, think about what your customers will type while searching for your product or services.
And start your content and SEO strategy from that point.
Are you ready to greet your customers on the first page of search engines when they search for you?
Key Takeaway
Marketing shouldn't work in isolation rather it should be an encompassing notion in an organization.
In today's digital era, marketing is a 24×7 activity.
We all are marketers in our owns sense for ourselves, our employers, our brand.
So why not leverage this thought while marketing a company's product or services.
This becomes more apt in the Social media dominated world where your employees can play an active role in emphasizing your brand value in innovative ways.
Marketing is about brand messaging and how you position your brand in front of your customers.
And everyone form HR to sales and employees can play their appropriate role in executing a seamless marketing or brand messaging to the outer world.
The summary is:
Make the most of each component of your organization to market your brand.
Key Takeaway
Marketing today revolves around your customers and not your product.
And that makes it critical for you to craft content that talks about customers' needs.
And this can't be done by talking about your product's technical features and capabilities.
You should join the conversations happening online around your industry and align your content with what's 'trending'.
As marketing speaker Andrew Davis puts it:
"Content builds relationships. Relationships are built on trust. Trust drives revenue."
Focus on creating value-based content.
Write content to build relationships.
Start your customer interactions with customer-centric content and drive the conversation from customer's pain points to possible solutions matched by your product.
KEY TAKEAWAY
Build your content funnel intelligently and spread it on web.
Most of us keep working on on-page SEO and off-page SEO activities for months and still don't get nowhere near to top rankings on the first of Google Search Results Pages (SERPs).
Does it perplex you too?
Simple reason is – you are too busy impressing Google while ignoring other important aspects.
Want to know how to make everyone love you on web?
The solution is simple – Create lots of quality content.
Content is the gasoline for good Google rankings.
Create quality content in huge quantity that is valuable and relevant to your customers.
Create engaging content for your blog, for social media, guest blogging, SEO article submissions, great videos, GIFs, customer surveys, case studies, whitepapers, email marketing etc.
Once people start loving your content on different forums, Google will begin noticing your content and your website.
Of course, don't forget to include right keywords in that content which will drive targeted traffic to your website and there you go.
Google will detect it sooner than later and come after your site but don't try to fool google because google is that online police which will find you even in the dark so any duplicity in content or black hat SEO techniques and google police will catch you!
All of you must ask, why we focus on SEO when it's near to dead. But the fact is that SEO is not dead but the old ways to SEO marketing are obsolete and dead.
The current SEO practices take in account of reputation management and social so that you can't cheat the system (i.e. Google).
You better buck up the way you do your SEO because it sure is here to stay.
Bonus Tip: Using tools like SEMrush, ahrefs help you keep a watch on your competitive SEO and PPC intelligence for SEO marketing.
Key Takeaway
Don't preach but try to reach out to your audience.
Social media is all about positive engagement, not about advertising your products and services day in day out.
So, become an interesting friend of your audience and deliver engaging brand stories in your industry.
Many of you may think that in B2B, it's difficult to be interesting and fun. I disagree.
It's all about the way you look at it.
Now, for example, I like Practo's Facebook post updates as they always manage to come up with something new and innovative.
Here is one glimpse of it.
Few more interesting B2B social media examples:
With campaigns and contests becoming a huge way of promotion these days, B2C brands are making full use of it.
See some example where brands are performing "giveaways" to attract users to their brand.
Qwertee stayed true to their brand and ran the contest every week to reach their goal of getting 100,000 total Facebook likes.
Did they achieve it or not? You bet!
They did giveaway 1,000 t-shirts every week and set a great example on how to "gain loyal customers through sweepstakes and giveaways."
For a famous brand like Fossil, you must be asking why they had to do it?
The only word that perfectly explains it is: RETENTION
Even after having a huge fan following, brands still need to give something that would still make their viewer feel connected and remembered for!
And, they show this love to one user every month for posting a photo of their fossil item.
Here are few more examples of some great giveaways.
Coming up with such great ideas to connect and engage with customers differentiates a traditional and social media advertiser!
KEY TAKEAWAY
Focus on content relevance and quality, channel and form is secondary.
At every step of making a purchase decision, customer is on the lookout for information online. Now this content can be your or your competitors.
According to one study, 70% of consumers do an extensive research online before making a purchase decision.
How would you prefer it?
You can offer good content and help your buyers in making an informed purchase.
And this content can be in different forms: customer reviews, social media, blogs, video, e-mailer, banners, ads, podcast, webinars, FAQs, case studies, How-Tos, forums etc.
Add great call-to-action (CTAs) and design this content creatively and finally, distribute the content through different forms.
And you'll have a winner at your hand.
Key Takeaway
Stop selling and start helping.
Does your marketing revolve around typical sales messaging?
If yes, then your marketing hasn't evolved.
Agree or not, no one likes to be sold to.
But, we all like to be helped in doing what we want.
And that's what modern marketers need to do – start helping their customers with right information at the right point.
It's not that difficult.
Just replace 'selling' with 'helping' in your marketing. This is smart marketing.
Find out customers' needs and then map out your marketing content accordingly.
Then, start spreading your content wherever your customers may go for finding the relevant information.
Make it a continuous process as customers' needs might keep changing.
Ultimately, become more valuable.
Key Takeaway
As CEO of a digital marketing agency and inbound marketing convert, I will recommend you to go for inbound marketing.
To simplify for you, outbound marketing uses 'push' tactics while inbound marketing uses 'pull' tactics.
Image Source: https://vtldesign.com/
By using outbound marketing, businesses leverage mass media tools to push their marketing message to large public or they simply buy the potential leads database or advertise on Google AdWords with paid ads.
Such methods are executed on the sheer hope that most people will see the ad or your marketing message and will respond to it positively.
Source: Hubspot
The above picture loudly speaks the way it will work for your brand and its reputation.
Since inbound promoting lines up with the buyer's Journey, it constructs a connection between your prospects and your brand image.
This likewise pulls in prospects to your image at the opportune time, instead of interfering with them when they are NOT in the market for what you offer.
On the other hand, inbound marketing focus on creating relevant quality content that fosters trust and helps users make informed decision while buying a product.
Inbound marketing always rules the marketing playbook. This is because, the biggest strength of inbound marketing is that it is more focused on providing value to your prospects than forcing them by being pushy and promotional.
Advanced inbound digital resources like blog entries and premium offers can keep on generating drives years after they were initially made without costing an extra penny.
So, find out where your customers are roaming and be a good guide in their buying journey.
Let's explore this with the help of a case study:
Singapore Startup Eyeota, Increases Leads by 4x for Sales Team
Eyeota is an online start-up based in Singapore with a mission for global expansion. Without the budget for external resources Felicia, Director of Marketing, recognized the need to manage the marketing in-house with an all in one marketing and sales solution.
Since implementing HubSpot and an Inbound methodology, Eyeota's web page views increased by 74% and their marketable leads have increased 4x.
Going with the facts and my past rich experience in digital industry, inbound marketing wins the race either you have money or it's the only option you got.
Though you may need both at different points of time but in the long run, inbound marketing is better. It's a thinking man's weapon.
Key Takeaway
Marketing is equally as important as creating a product.
This we all know.
But how many of us execute this thought properly.
Shhhhhhh………..
I have everything, from pin to plane on my portal, but only I know about it.
Sound familiar?
It's happening in most of the cases, especially with STARTUPS.
Reason?
They are under the impression that "if they build it, people will automatically come and buy!"
But these tactics really don't work in the digital world.
Even if people come by using paid ads, there is no guarantee that they will buy anything from your site.
So, what is the solution?
The solution lies in attracting people to your website, engage them with great content and offers and provide them enough reasons to visit back.
You need to ask yourself: how can I optimize the customer's online journey aligned with marketing objectives. You can make a customer-centric strategy around the AARRR framework.
It's Acquisition, Activation, Retention, Referral, Revenue.
Acquisition – getting users to your site from scalable channels
Activation – a measurable first experience on your website
Retention – getting users to come back to your website (as much as possible)
Referral – users referring your product to their friends
Revenue – how you make money with your website
The best thing about AARRR is its simplicity.
You can easily understand the framework and execute its various phases.
It provides you actionable metrics, which makes it very popular among modern marketers for making informed decisions.
Key Takeaway
Start Blogging Religiously Today.
Yes. Let me put it in simple terms:
If you want more website traffic, then you must start a blog.
If you want higher Google search rankings, then you must start a blog.
If you want better quality of leads, then you must start a blog.
If you want higher lead conversion, then you must start a blog.
If you want higher lead conversion, then you must start a blog.
If you want better link building, then you must start a blog.
If you want higher long-term business, then you must start a blog.
If you want free PR, then you must start a blog.
If you want to establish thought leadership, then you must start a blog.
If you don't want any of these, then blog is not for you.
Make sense to you?
Then, start blogging today.
Key Takeaway
'Attention' is the new currency for your business.
In today's modern world where people are facing the information overload, 'attention' is the most valuable and scarce resource.
Why so?
All brands are vying for the same 'attention' that is taken by some exiting competitors.
"What information consumes is rather obvious: It consumes the attention of its recipients. Hence a wealth of information creates a poverty of attention, and a need to allocate that attention efficiently among the overabundance of information sources that might consume it." (Source:  New York Magazine)
People are extremely busy.
With a flood of marketing thrown at them, they have become much choosier.
What they don't need is cliched marketing messaging.
They need something that break their autopilot mode.
Something that grabs their attention instantly and engage them with your brand.
The challenge becomes more daunting as this attention has already been taken by some other brand.
Are you up for this?
Key Takeaway
Tweak your marketing strategy after understanding the customer touch points and channels.
'Is my brand consistent across all those touch points?', ask yourself.
It's no secret.
Customers are changing faster than we think.
They are adopting new touch points to reach out to their favorite brands.
90% of customers expect the customer experience to be consistent across all channels and devices.
The rise of digital, social and e-commerce has exploded new touch points.
Some of these touchpoints include Websites, Mobile app, Retail store, Point of sale, call center, Rating and reviews, interviews, Organic sharing, Community Events, Catalogues, push notifications, Promotions and Coupons, Chat Logs, Transactional e-mails, Online forums, Social Media channels, field support teams etc.
Depending on your industry and business model, there are many ways customers come into contact with your brand.
Focus on identifying all the touch points and channels that a prospect might engage with the brand online or offline.
And then, you optimize those very touch points across the customer life cycle.
Key Takeaway
Focus on how to improve the conversion rate.
A billion-dollar question – How good is your conversion rate?
Getting a great amount of website traffic is worth nothing if you are unable to convert them.
If any metric that really matters for your business, that would be the conversion rate.
Your all marketing efforts are waste if you can't convert the prospects.
Being a digital marketer myself, I will recommend – Focus more on improving your conversion rate rather than increasing traffic.
How to do that?
First, enhance your lead capturing process.
Lead capturing process is the most critical aspect that can affect your conversion rate.
Recently, I had written a detailed blog post 'How to Get More B2B Leads without Spending a Dollar' explaining the techniques to improve your lead capturing process.
Also start tracking your conversion rate from different channels and identify your strong and weak areas.
Key Takeaway
Find out your true purpose to be present on social media.
'Why are you on social media?', ask yourself.
If you're there to talk about your product and services and highlight its benefits, then you got it all wrong.
Social media is all about the people, people and people.
Focus on engaging them in real conversation like you're talking to them face to face.
You should create stories around people, listen to them, respond to your customers when they comment, and stay always dependable and steady.
It's more about creating communities and relationships. Relationships build trust and trust drives revenue.
So, to summarize – create more value for your customers on social media and they will amplify it themselves for you – FREE.
Key Takeaway
Learn how to market your content smartly.
Writing great content is only one part of the game.
The other more difficult part is to promote it right so that the targeted audience people can read it.
Usually, it's said that if you spend 8 hours to write a good article, then you should spend 1/3 of that time to promote that article.
Mind it – if you don't promote your content, your content, however good it is, is useless.
I have written a long form blog post on Shhhh… Listen! Do You Hear the Sound of Higher Targeted Website Traffic? that talks about different techniques to get targeted website traffic.
KEY TAKEAWAY
Become a storyteller.
Nowadays, marketing is not about marketing a product or service but about creating and sharing interesting stories about the product which people can relate with.
Stories are the best way to engage your customers so craft great stories and in this 'on-the-go' social media age, an engaging brand story can go viral with lots of likes, comments and shares.
When you are able to leave a long-lasting relation on viewers mind, that's when you say, MARKETING DONE RIGHT.
Remember the video made by Dollar Shave Club for their launch.
It's been 5 years to it but people still can recall it, that is because they enunciated their brand story in such a way.
Let's have a look:
Let us take another such great example where one step resulted in enormous increase in views & shares.
Dove's "Real beauty sketches" campaign was once a face to viral marketing success. The uplifting video struck a chord with its consumer-base.
They rightly hit the masses as majority of women are their own critic when it comes to how they look.
So, now we know marketing no longer means promoting your brand instead marketing means connecting to millions.
Summing Up on Top Digital Marketing Quotes
Hope you've enjoyed the brilliant digital marketing quotes from the industry greats.
It will be more fun when you start implementing the key takeaways discussed for all digital marketing quotes.
If you've noticed one thing among most of the key takeaways, that is – Great quality content is the solution to most of your marketing challenges.
First, focus on creating long-form quality content and then re-cycle it for different mediums.
Being an experienced digital marketing consultant, I help my customers in executing content marketing and inbound marketing to generate more leads and revenue.
What are your thoughts on the amazing digital marketing quotes and the key takeaways shared in this article?
Let me know in the comments section below or tweet me @iamnitinmalik.